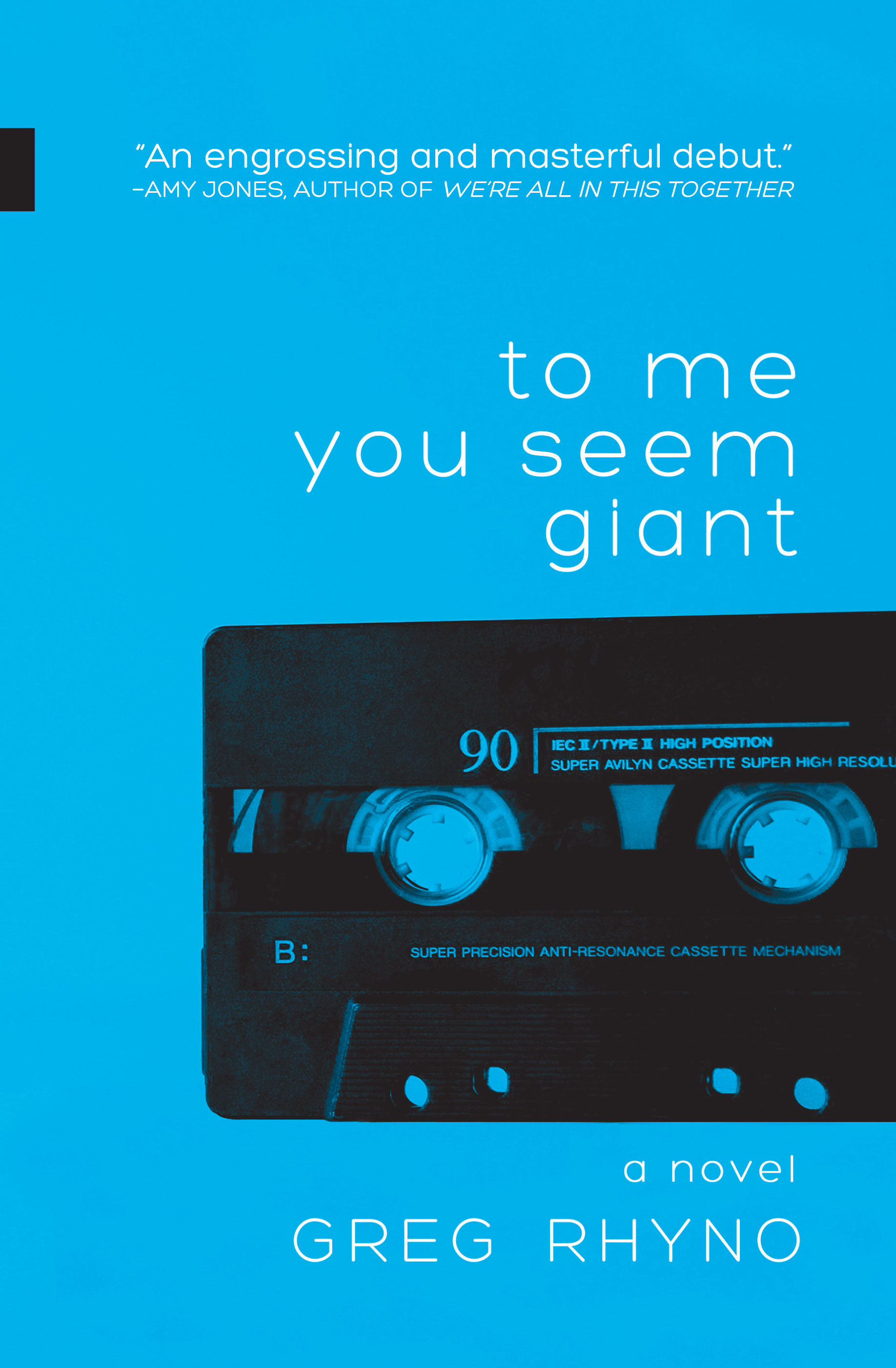 It's 1994 and Pete Curtis is pretty much done with Thunder Bay, Ontario. He's graduating high school and playing drums in a band that's ready to hit the road. Even though his parents, teachers, and new girlfriend seem a little underwhelmed, Pete knows he's on the verge of indie rock greatness.
Fast-forward ten years later, Pete finds himself stuck teaching high school in the hometown he longed to escape, while his best friend and former bandmate is a bona fide rock star.
Greg Rhyno's debut novel is full of catchy hooks, compelling voices, and duelling time signatures. Told in two alternating decades, To Me You Seem Giant is a raucous and evocative story about trying to live in the present when you can't escape your past.
Available now from NeWest Press.  Order it today from your favourite independent bookstore or Indigo or Amazon.
Read a short excerpt here.